Crop stress coefficient (or water stress coefficient) is a parameter that varies between 0 and 1, where 1 (reddish brown color) indicates no crop stress and 0 (dark blue color) indicates extreme crop stress, coinciding with a soil moisture content equal to the permanent wilting point (Allen et al., 1998). Note that the month associated with the estimated crop stress coefficient is shown at the top of each map.
DISCLAIMER: The information is provided "as is". The authors and publishers of this information disclaim any loss or liability, either directly or indirectly as a consequence of applying the information provided herein, or in regard to the use and application of said information. No guarantee is given, either expressed or implied, in regard to the accuracy, or acceptability of the information.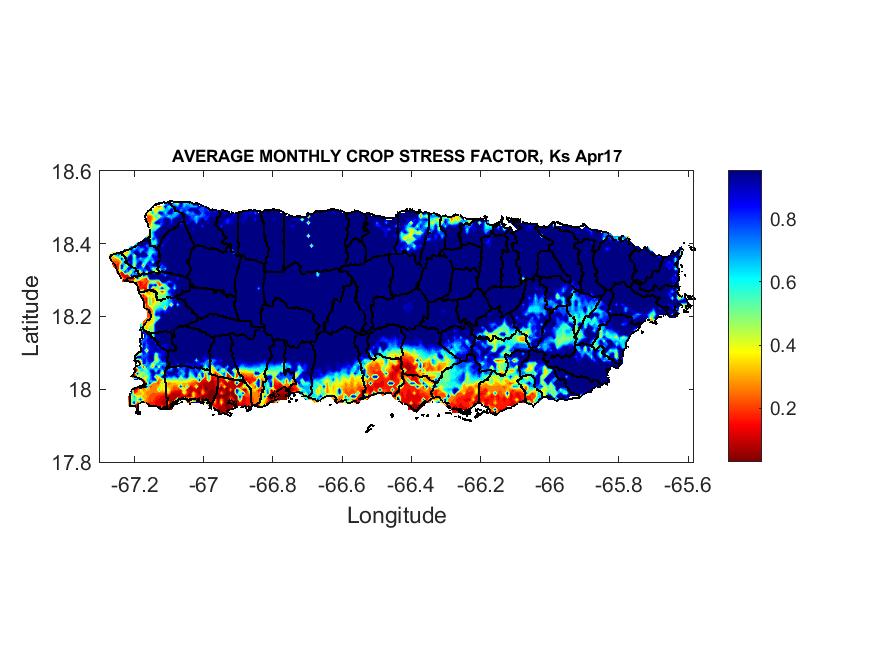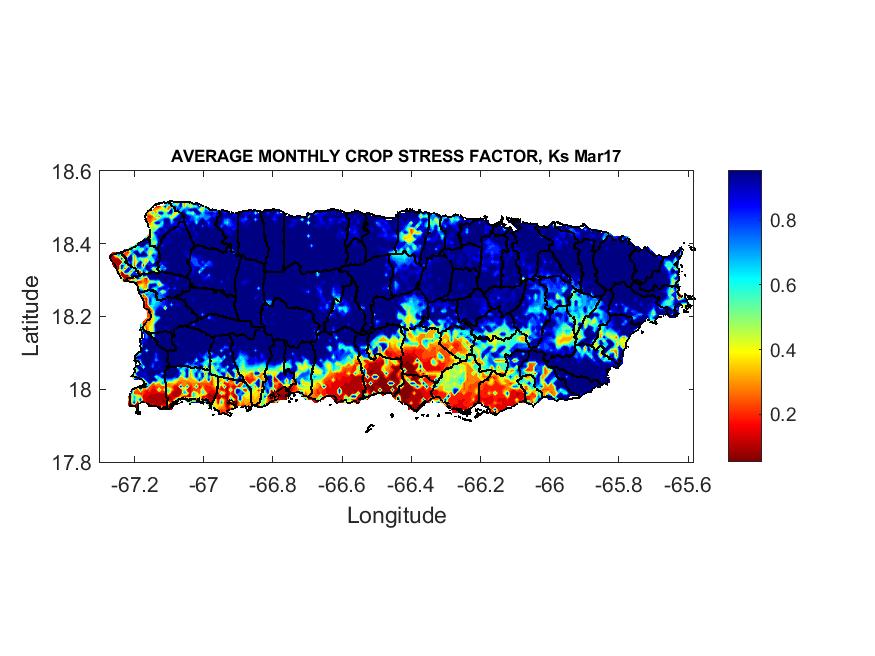 <img class="alignnone" title=" "