This page provides links to maps of various soil and water related parameters, which can be used to determine areas affected by drought and how drought conditions may be changing from week to week or month to month. The results were obtained using the water and energy balance model GOES-PRWEB.
Other Drought News
ARCHIVED soil and water-related maps and data:
Weekly rainfall, rainfall deficit and negative rainfall deficit (excess rainfall not shown) and effective crop coefficient
Soil Moisture Saturation
Volumetric Soil Moisture Content
Crop Stress Coefficient
Reference (Potential) Evapotranspiration
Actual Evapotranspiration
Natural Log of the Bowen Ratio
Archived Monthly maps and data
RECENT RESULTS
See current Drought Monitor Map for Puerto Rico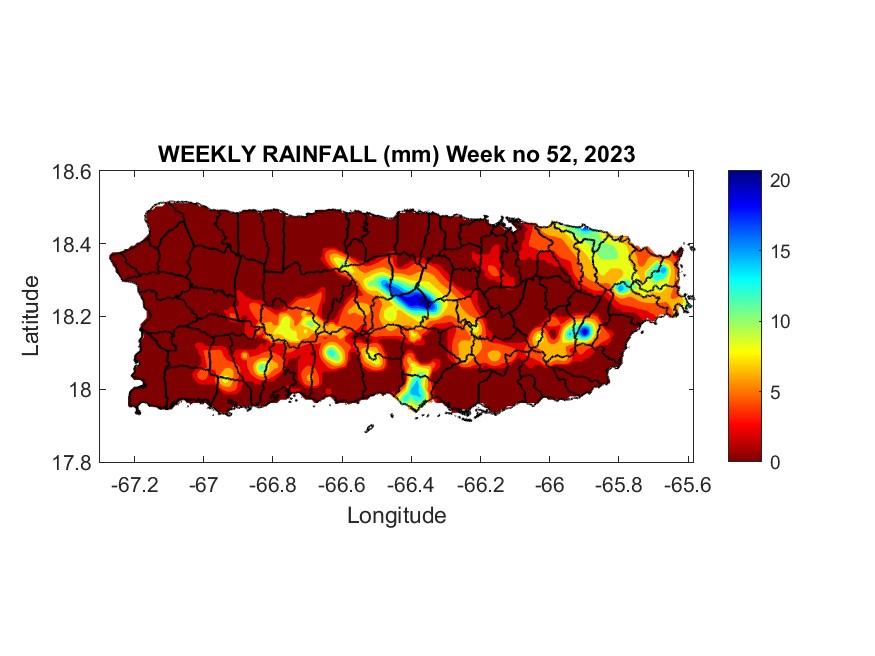 The following map shows only negative values of rainfall deficit (areas of excess rainfall are not shown, i.e., white areas).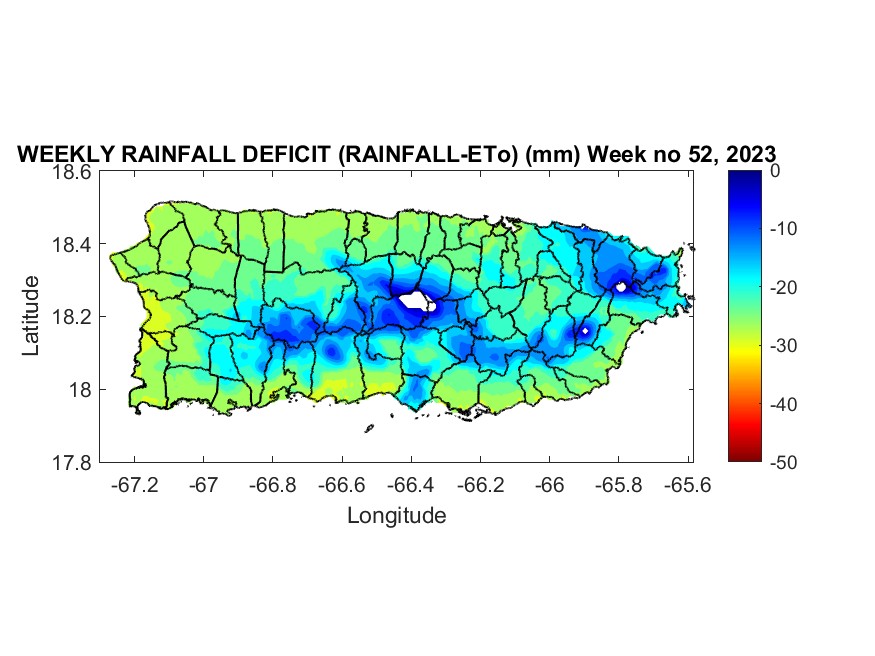 Crop Stress Coefficient: 1=No Stress, 0=Extreme Stress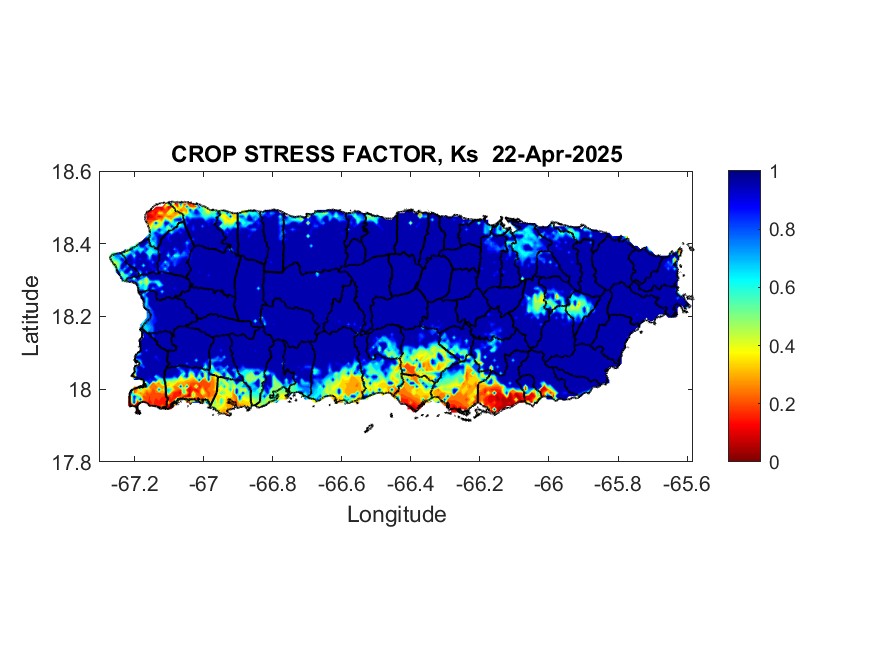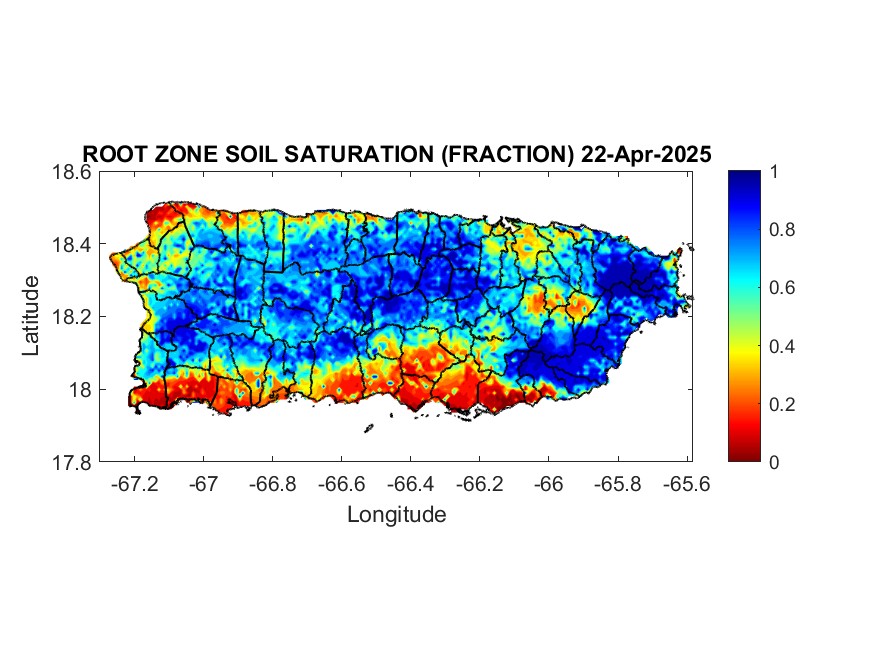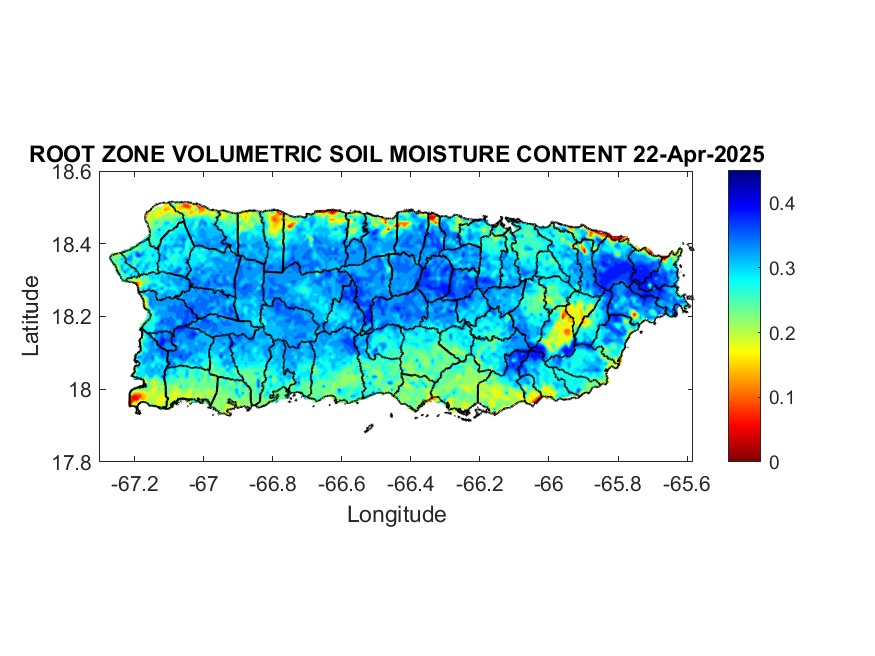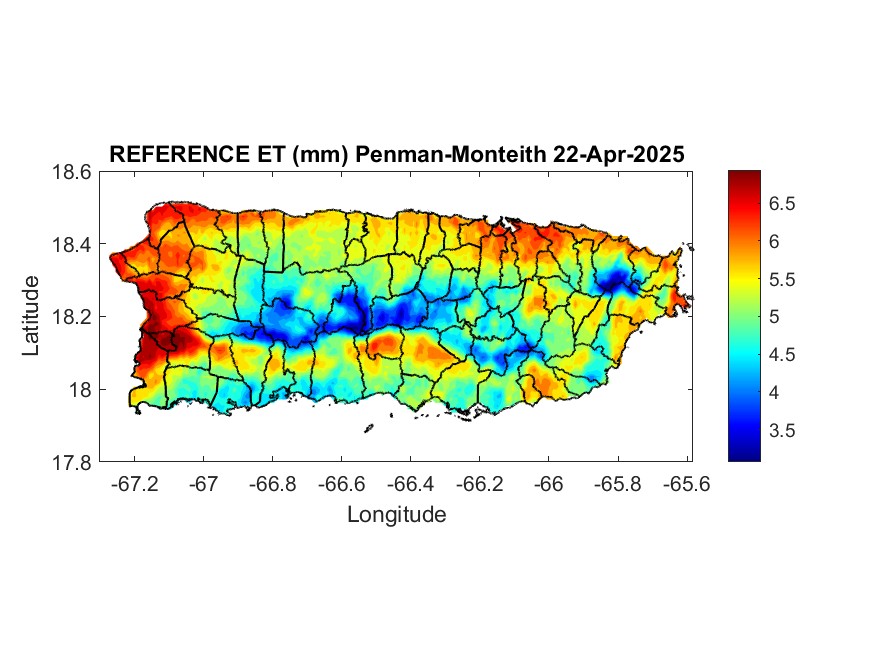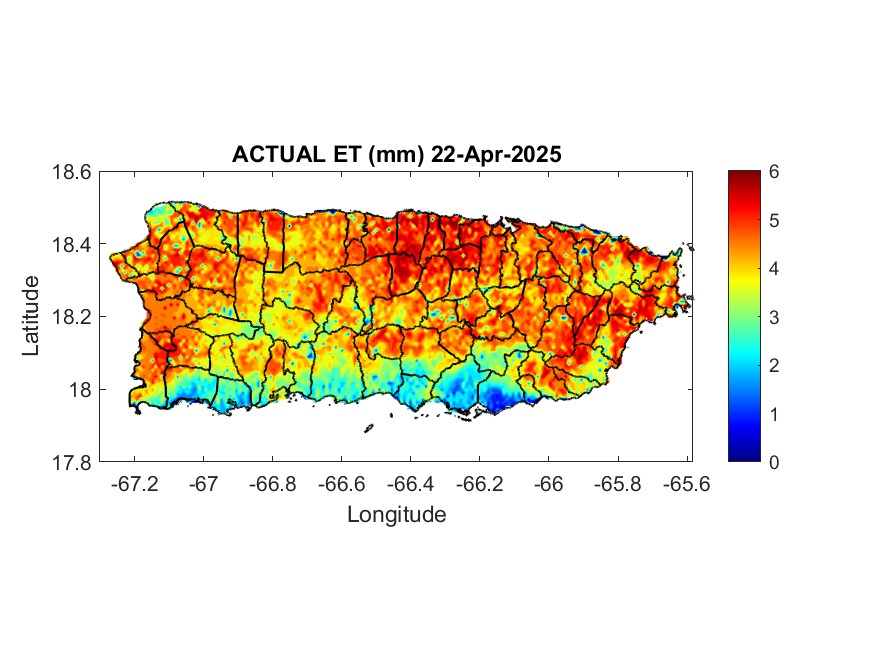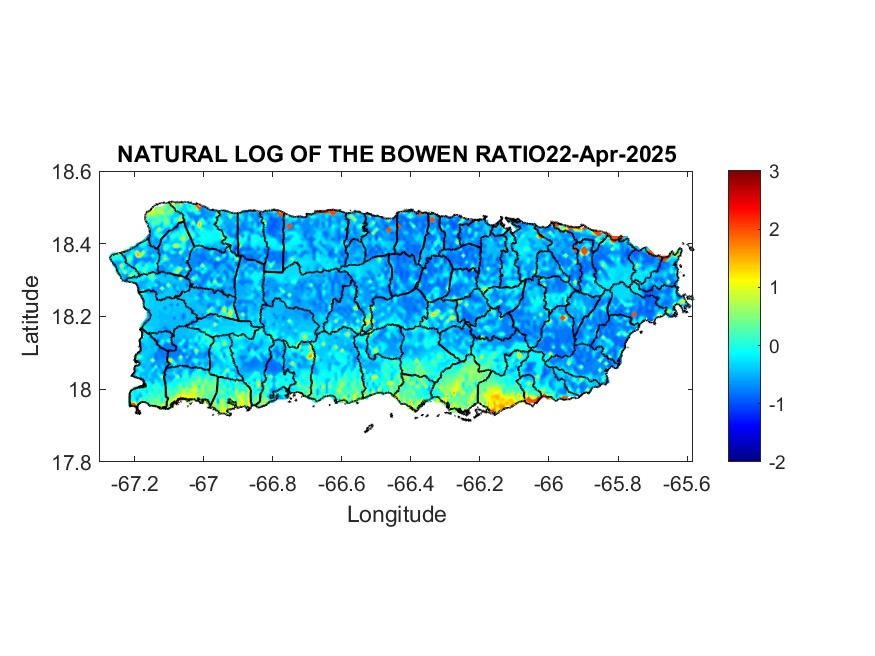 Yesterday's Results (approximately 30 variables):
Click Here
DISCLAIMER: The information is provided "as is". The authors and publishers of this information disclaim any loss or liability, either directly or indirectly as a consequence of applying the information provided herein, or in regard to the use and application of said information. No guarantee is given, either expressed or implied, in regard to the accuracy, or acceptability of the information.
Acknowledgements:
This research received partial funding from the following sources: NOAA-CREST (grant NA06OAR4810162) and USDA Hatch Project (Hatch-402). Special thanks to Dr. John Mecikalski for providing the solar radiation data, and Alejandra Rojas for providing various GIS maps used in this research. I would like to thank my student, Victor Reventos, who made this possible through his Python programming skills.